Camp Needs & Projects
As you know, camps are always maintaining existing facilities or making improvements! We do this so current and future campers can continue to enjoy their experience. Many of these projects are accomplished by mission teams from North America. As you read about El Jardin Sagrado, perhaps the Lord put it on your heart to bring a mission team to help with our facility OR as you read through this list of needs, pray that God will direct you in an area that you could possibly help. Above all, El Jardin Sagrado is on the frontlines of a spiritual battle. Our greatest need is for your intercession and prayers- for direction, provision, protection, health, divine appointments, boldness, etc.
Thank you for taking the time to pray and consider your involvement with El Jardin Sagrado: Dedicated for the glory of God. Listed below are some camp needs: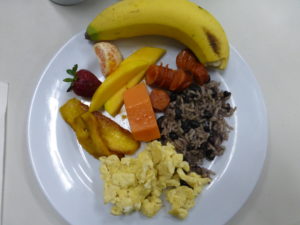 Camp vehicle – current van is disintegrating fast! Cost is about $20,000 Through generous giving we have purchased this vehicle!
Multi-purpose flooring for Celebration Center – keeps dust down, helps with sound during events – Costs are about $6,000
Roof and security reinforcement for office building- We have installed motion-activated solar lights around the camp. We are still in need for fencing and gates to improve security.
Improvements to a missionary house– Thanks to generous donations and the hard work of staff and missions groups, the kitchen repairs and ceiling improvements have been completed. We are still in need of roofing, electrical, exterior and interior work.
Appliances
Refrigerator-Intern Cabin #8, Stove-
missionary
house, Washer and dryer- main office, and many other appliances to include microwaves, mixers, pots, pressure cookers, griddle, toasters, rice cookers, etc.)
Tools – We are in need of additional tools to allow short-term missions teams to come and work at the camp. Some items include electrical kit, drills, welding items, etc. For a full list, please contact us.
Safety Equipment – Fire Extinguishers, handicap accessible restrooms, emergency lighting, gas leak detection, ventilation. For a full list, please contact us.
*NOTE-

Due to new Government standards with regard to COVID-19, there are additional improvements we need to make. (appropriate dividers, washroom access per cabin, etc.)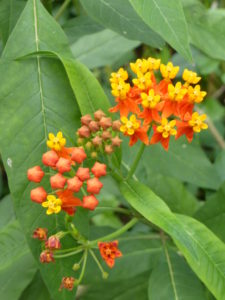 Mattresses 2 or 3 double or queen-sized mattresses. 10-15 twin sized mattresses. Many of the mattresses are old and are in great need of being replaced. About ¾ of them had the old fabric removed then were re-covered August 2018, but some need more than just a new cover, they need to be replaced.
A few improvements: (aka- possible team projects!)
-New Rancho between main office building and Cabin #1
-Fencing to replace some old and compromised areas around the circumference of the property
-Foot bridge between camp property and a mission house- to avoid walking on the road when it is dark.
-Screens on windows of 2 cabins
-Outdoor seating with benches – enough to seat 40-60 people or more
-Pool Deck behind pool. It is currently a 2-3 ft. drop over the back edge.
-Campfire area closer to main camp area
-Repaint Celebration center interior and roof- Due to the location in the tropics, continued maintenance and painting is necessary for maintaining the buildings.
Some nice to haves:
-Picnic tables 5-10- more
-Ping pong table and accessories
-10-15 cots for overflow sleeping accommodations= more rental income
-New pillows, sheets, blankets and bath towels for North American teams. (Costa Rican groups furnish their own bedding, etc.)
-Basketball half-court- including hoop and net